©2001-2021 - WADKIN NORTH AMERICA,
c/o Advanced Machinery Services Ltd
Skeffington Mill, Uppingham Road
Skeffington, UK LE7 9YE


Wood Tech Enterprises has welcomed
[an error occurred while processing this directive]
visitors to our website.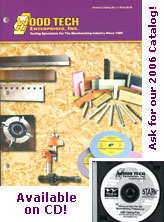 Ask about our new 196 page catalog or CD. CD includes Stark and Wadkin Catalogs too. Send $5.00 today or receive free with order!